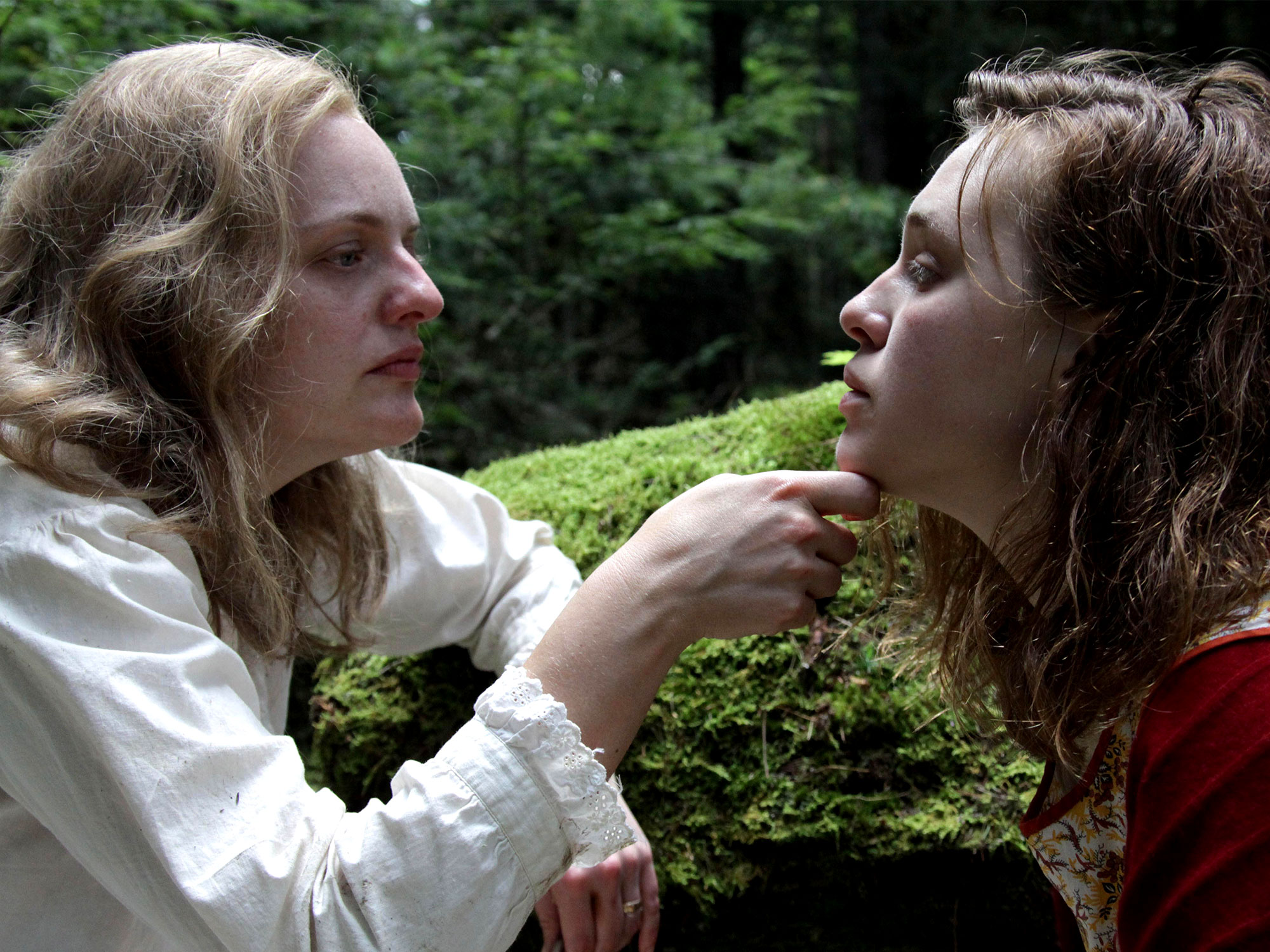 Since her 2014 debut Thou Wast Mild and Lovely, Josephine Decker has become a leading light of American independent cinema, challenging both storytelling and stylistic conventions across a trio of bold, divisive films.
Her fourth feature, Shirley, is her biggest to date; executive produced by Martin Scorsese and starring Elisabeth Moss and Michael Stuhlbarg. It's also the first time Decker has directed someone else's script, Sarah Gubbins adapting Susan Scarf Merrell's novel of the same name into a sumptuous period psychodrama.
Inspired by the life of America's first lady of gothic fiction, Shirley Jackson, the film centres on Fred Nemser (Logan Lerman) and his wife Rose (Odessa Young), a sweet young couple who move in with Jackson (Moss) and her professor husband Stanley Hyman (Stuhlbarg) after Fred moves to Vermont to assist Hyman in teaching at the nearby women's college.
Their rural home has become Shirley's self-imposed prison, as she shrinks from public view and rumours about her mental state swirl around the locals and Stanley's colleagues. Rose – a fan of Jackson's work – is instantly repelled by Jackson's acid tongue and lack of hospitality, but disgust soon turns to intrigue as the pair spend time together, and their complex relationship inspires Jackson to begin work on a new novel.
As with Decker's previous features, Butter on the Latch and Madeline's Madeline, Shirley primarily explores the intricacies of female relationships, as the two central female characters develop an infatuation with each other. Women's desire – be it sexual or professional – lies at the heart of this beguiling work, as women are cowed into submission lest they show up the men in their lives, while men are allowed to philander and behave however they want in the name of genius.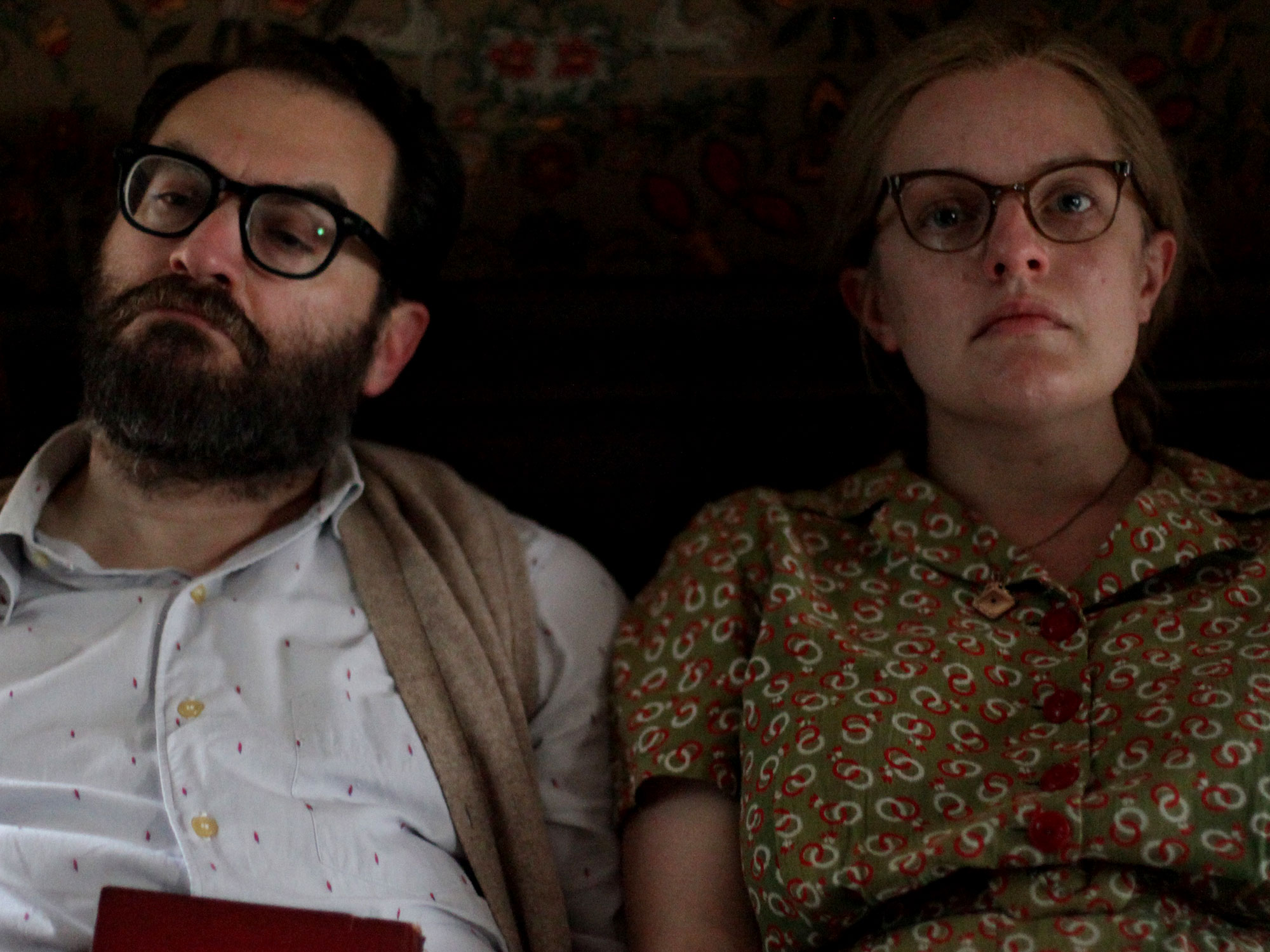 This double standard still exists; to be a woman with any sort of talent still feels like a threat, and is often greeted with suspicion. Jackson is branded a witch, and so perhaps makes herself one: a monster from her own ghost stories. Her willingness to embrace the persona of the 'difficult woman' is matched by Rose's desire to break free from the life set out for her; she has no desire to be a doting, smiling-while-suffering housewife.
Shirley and Rose are drawn to one another out of loneliness but also understanding; the men who surrounded them seem obsessed by possession, with no comprehension of how submission can be a form of getting what you want as well. Moss and Young are perfectly matched, and while the former is often at her best when playing outlandish, unlikable women, Young is a revelation as the ingénue Rose. Also delightful: Michael Stuhlbarg's smiling, deliciously odious Stanley Hyman, who is not quite a villain, though perhaps the closest thing in the film to one.
It helps that Gubbins' script sparkles with wit, wryly reflecting on aspects of womanhood as well as the knotty creative process. This is Decker's funniest film to date, yet also her most intimate and erotic. Mushrooms shared in a lush forest clearing could invoke instant death; an evening dinner invites an opportunity for hidden flirtation. Rarely is female desire shown as something monstrous and inviting; usually, it's one or the other.
The post Shirley – first look review appeared first on Little White Lies.